America's Tire Since 1900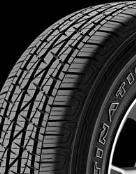 Firestone Destination Le2

All Season | Light/Medium Truck

If you're looking for a tire for your light truck or SUV that works as hard as you do and you want great value for your money, look no further than the Firestone Destination LE2. It delivers year-round performance as well as a quiet, comfortable ride

We can supply ALL Firestone tires, call us today at

(603) 432-8858

to speak with a qualified Service Consultant.

*  Limited Warranty  See our in-store brochure for all restrictions and conditions

Gold Pledge

Limited

Warranty *

Firestone Destination MT

All Season | Light/Medium Truck

The Destination M/T is a light truck tire with technology to advance wet handling and braking. With deep skid lugs, 3 body ply construction, over-the-shoulder tread/lug design and our special Rim Gaurd Off-Road Protector Rib, the Destination M/T is as tough and durable as it looks. Since it's pinned for studs, the Destination M/T is also ready to deliver extra grip in winter conditions. All these features add up to a light truck tire that has what it takes for off-road, all-terrain and all-season performance.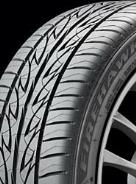 Firestone Firehawk® INDY 500® with UNI-T®

The Firehawk Indy 500® tire pays tribute to the performance of the Firehawk Indy Racing® Slick. Engineered with UNI-T technology—adapted from some of the technology originally developed for professional drivers racing at speeds up to 200 mph. Excellent wet and improved dry handling make this S- and T-Speed rated tire ideal for all-season driving. With its attractive tread and sidewall design, the Firehawk Indy 500® tire looks like it performs—like a champion.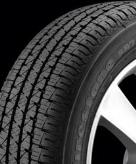 FR710

All Season | Passenger

The FR710 brings technology, affordability, and popularity together. UNI-T technology offers outstanding traction whether the road is wet or dry. The wide footprint adds comfort and quiet to the ride. These features make the FR710 an staunch value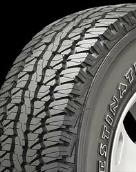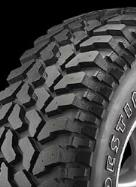 Firestone Destination AT with UNI - T

The Firestone Destination A/T is the SUV and light truck all-terrain tire for drivers who want to go wherever the road leads--from main streets to the woods. The Destination A/T with UNI-T technology is built to adapt to travel in wet or dry weather and gives you an extra measure of confidence in handling and braking on those rainy days. All-terrain performance is complemented by added technology that promotes a smooth and quiet ride.

Firestone Transforce HT with UNI - T

The Transforce HT is packed with features to make it a driving force for light truck and commercial vehicles. UNI-T technology along with deep shoulder slots and circumferential grooves gives traction in wet conditions. The polyester and steel construction plus a high modulus tread compound help resist the rigors of heavy-duty work. With a modern, all-season tread design and noise reduction technology, the Transforce HT also provides a comfortable ride.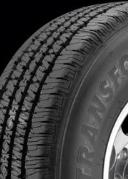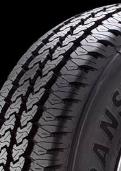 Firestone Transforce AT with UNI - T

The Transforce AT delivers all-terrain wet and dry performance that you can count on. Combine polyester and steel light truck construction with a full spiral nylon cap ply. Add UNI-T technology. Finish with continuous shoulder ribs with deep shoulder slots and advanced high modulus tread compound. The result is traction in rain and dry conditions, reduced irregular wear, and chip and tear resistance for a tire that works as hard as you do.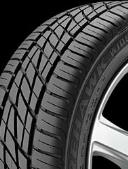 Firehawk wide oval

Summer | Performance

Racing heritage. Retro look. Updated with UNI-T technology. Today's Firehawk Wide Oval is a lot more tire than it once was. Now, performance is ultra high. Turns are tight. Handling is precise. Traction is exceptional in both wet and dry conditions. The Wide Oval has been inspired by the track. This time, it's ready to rule the road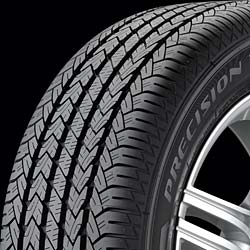 Precision touring

All Season | Passenger

Great wet traction and a quiet, comfortable ride makes the Precision Touring a standout in the Firestone line. With its all-season tread pattern and attractive price, this is a tire that is designed to get your attention.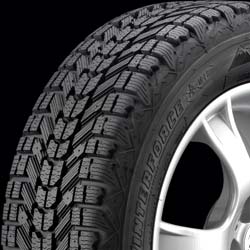 Firestone Winterforce

The Firestone Winterforce is "siped and studdable" for good winter performance. Its directional tread design helps to deliver confident snow, wet and ice traction. The Firestone Winterforce is designed to deliver a quiet and comfortable ride to get you to your destination regardless of the weather conditions